Our Staff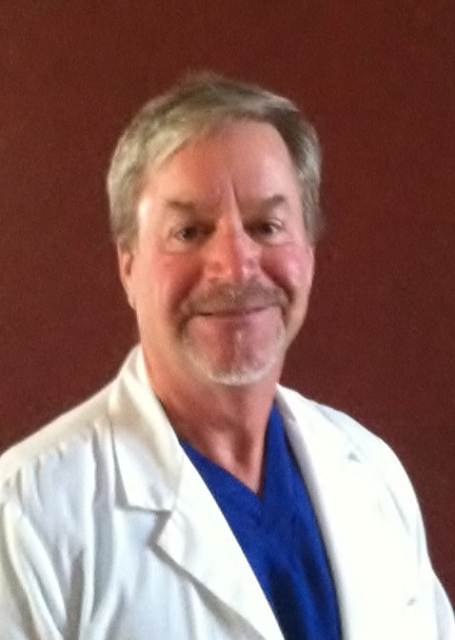 Podiatrist - Dr. Michael Colburn
Originally raised in the Bay Area, I attended the University of California, San Diego and graduated with a degree in Biology. I then attended Podiatry School in San Francisco and then completed my surgical residency at Kaiser Hayward. I am Board Certified by the American Board of Podiatric Surgery and a Fellow of the American College of Foot and Ankle Surgeons. I have more than 20 years of experience working for a large HMO and the VA before turning to private practice. I have enjoyed being an instructor at the California School of Podiatric Medicine in Podopediatrics as well as training surgical residents for most of my career.
My specialties are pediatrics including clubfoot correction. I am acknowledged by the Ponseti International Association as a qualified practitioner in the Ponseti Method. http://www.ponseti.info/ponseti-doctors-by-location.html I have years of experience treating sports medicine conditions, foot and ankle trauma, complex reconstructive foot and ankle surgery, diabetic foot care and preventative medicine. In my spare time I enjoy watching and playing many sports including golfing, mountain biking, hiking and swimming. I am married with 3 grown children.
Specialties; Podopediatrics, Clubfoot Correction, Diabetic Wound Care, Sports Medicine, Preventative Medicine and Geriatrics.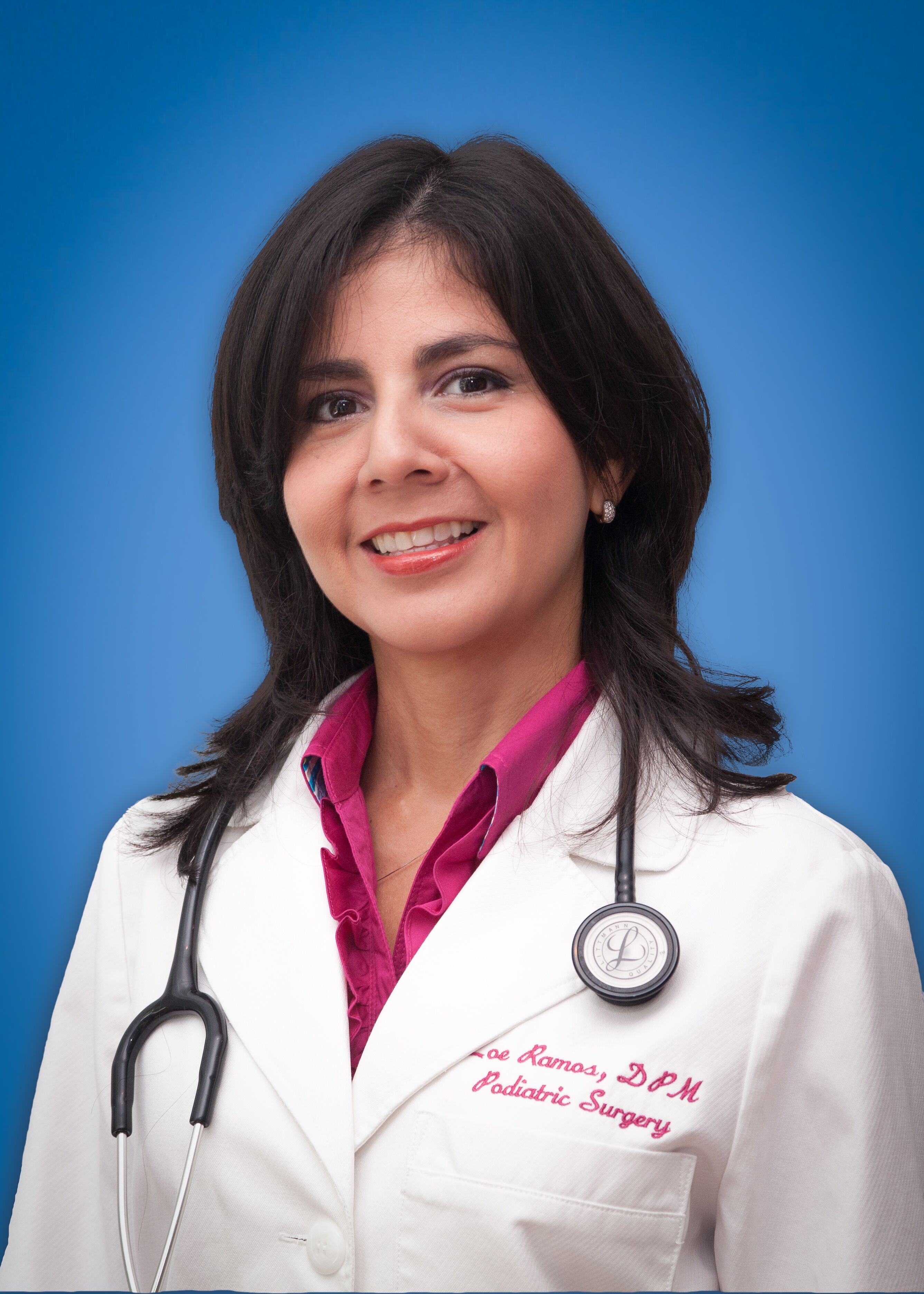 Podiatrist - Dr. Nora Zoe Ramos-Carthew
A graduate of Barry University School of Podiatric Medicine in Miami, Florida, she completed her residency in foot surgery at Westchester General Hospital in Miami.  She became Board Certified in foot surgery by the American Board of Foot and Ankle Surgeons (ABFAS), and is also a Fellow of the American College of Foot and Ankle Surgeons.  She worked in private practice in Coral Gables, Florida for 12 years and then moved to Houston, TX after tying the knot.  After 8 years in private practice in Houston, Dr. Ramos-Carthew followed her husband and son to Angola, Africa, where she worked as a volunteer podiatrist with the expat community and with the street children at Friends of Luanda Street Children and Orphans (FOLSCO) for two years.
Previously she volunteered in Medical Missions to Peru and Guatemala (Misioneros Del Camino). She also volunteered at the Houston Marathon,  and has finished several races and half marathons, including in the Bay area. Dr. Ramos has  enjoyed reaching out to the local community as a speaker at events, Diabetic Groups, and Running Clubs.  She was a recurring guest in a series on podiatry related issues that have aired on the hit Spanish language television Primer Impacto and Despierta America.
Her areas of special interest include wound care/limb salvaging procedures, sports medicine, gait analysis, pediatric care, and corrective and reconstructive surgery. Her goals are for her patients to experience improvement on their first visit, while preventing future problems. 
Dr. Ramos and her family have finally settled in California. They enjoy the outdoors, going for walks, cycling and spending time with family and friends. She has joined For Feet Sake Podiatry Group at Livermore Podiatry, where she's eager to serve the community of Livermore and the Bay Area.